FREE SHIPPING from $39
Your updating order:
1trek8knt00f
close
Give away a sticker!
Every day there is something to celebrate! So why not do it with one of our stickers?
It's very easy to create the gift card, and great fun to receive it! Choose number of figures you want to include, choose a design and write a personal message. Then send it to that special person you want to surprise! If you want to give the gift card in person, enter your email instead, and you will receive it directly.
How many figures do you want to give?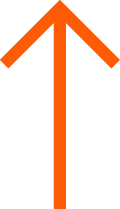 To get started
Select one of the options above
Frequently Asked Questions
How does the gift card work?
Every gift card has an unique code that is used to order the sticker. First you design the sticker, then you enter the code in the discount field in the bottom of the page My basket, and the purchase will be free.
If you want to add some extra figures, above the value of the gift card, you only need to pay for those additional. Last step is to enter your address and soon your personalized sticker will arrive in your mailbox.
What is included in the gift card?
The gift card includes the number of figures stated on the gift card and shipping.
How does it work if I want more figures than stated on the gift card?
You can add how many figures you want! You can also add more stickers, mugs and gift cards.
When you have entered the gift card code, you will see the additional cost to pay.
How do I receive the gift card?
As soon as you have paid the gift card we will send it to the email address you have stated. Also, on the confirmation page, the gift card is shown as a PDF that you can save.
The gift card code can only be used once.
Can I order more than one gift card at a time?
Off course! As soon as you have added your first gift card to the basket, you can add next one.
On the page My basket you will see a summary of the gift cards and products you have ordered.
Are the gift cards popular?
YES! Our gift cards is a success. It let's the receiver create a personalized sticker, totally unique and original! And it's very fun to design your own sticker, and get the touch you want. Our stickers give a sense of high-quality and exclusiveness.
Don't hesitate, buy one now!