FREE SHIPPING from $39
Your updating order:
1trek8knt00f
close
Make your design here

Click toadd morefigures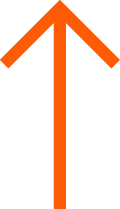 Choose figure, pet or symbol!
Then select head or body to customize.
Before you move on
Click on the body and then head to design the figure you want.
Repeat it for every figure you have added.
Choose type of figure, pet and symbol by clicking on one of the categories above.
1 Choose type and number of figures
Click on any of the categories man, woman, pet or symbol etc. that you want, and repeat up to 8 silhouettes. Eight is max per decal, but you can add more, creating a new decal.
2 Customize figures and text
For each figure, click at the head and choose the haircut and style you want, then do the same with the body.
Remove the text ORIGINALPEOPLE by clicking on the red cross, to write something personal.
3 Order your product
Click on "Continue" to choose color, size and disposition.