FREE SHIPPING from $39
Your updating order:
1trek8knt00f
close
Share your tips with friends and get a nice compensation!
2020-06-05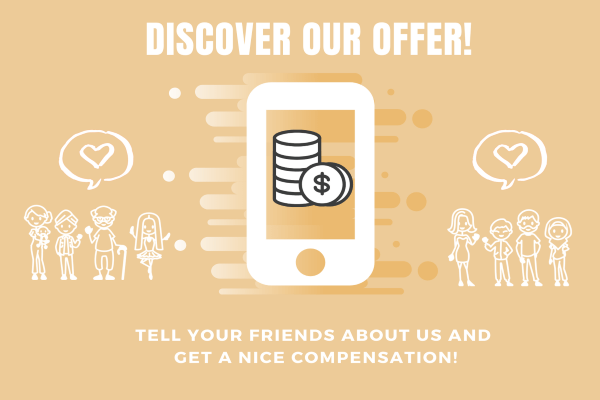 We have a great offer for you!! We are sure you are enjoying your personalised mug or customized sticker decal, but now you can also get your money back. To benefit from this, you just have to recommend our products to your family and friends, using Instagram, Facebook or Twitter. In other words, spread the word!
But… HOW DOES IT WORK?

1. Once your order have been delivered, we will send you an e-mail with a link to a page showing your customized products and a promo code for your friends.
2. You share that page in your social medias. For every friend using your promo code, you get 3£ back, which is deducted from your order value.
A Win-Win deal! Your friends get a 20% discount on their order, applicable on all our products. And you can get your order for free!
3. A month after your purchase, we will count the orders made with your special promo code and we will send you the corresponding value through the payment method you used when ordering.
Sounds interesting? Have a look at our products! Or try out our online design tool!